Movies
Published on July 26th, 2009 | by Sinéad
5
Can't Hardly Wait (for this movie to end)
Post Clueless and Empire Records and pre American Pie and 10 Things I Hate About You, in 1998 the movie Can't Hardly Wait made a total non-impression upon me. So much so that I had forgotten the entire plot. Yet as I "accidentally" ended up re-watching it late last night, one thing kept me completely glued to the screen – the incredible number of current Hollywood actors and actresses that seemed to be just starting off their careers in this god awful teen comedy.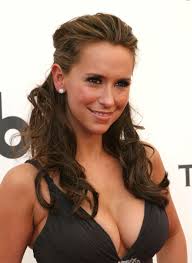 A 19 year old Jennifer Love Hewitt plays Amanda the typical prom queen and love interest. I must admit her acting skills have come quite a long way since this display of what can only be described as "breathing" her emotions on the screen. Who needs facial expressions or laughter when you can sigh your way through an entire movie. It reminded me of the Adam & Joe parody of the Archers. Yet I never remember her being this bad in Party of Five (which ran from 1995 till 1999) and herself and her breasts have certainly gone on to bigger and better things, namely Ghost Whisperer, whose popularity confuses me.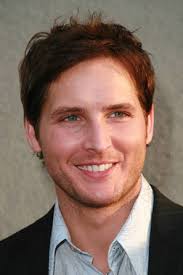 A 25 year old Peter Facinelli plays Mike the typical jock who gets his comeuppance in the end. It's amazing what a little bit of stubble (his IMDB profile picture) or bleached hair (his character in Twilight, Dr. Carlisle Cullen) can do, because I certainly didn't recognise him as the almost-a-parody jock. In a bizzarely written scene Jerry O'Connell from Sliders randomly appears as an older, wiser version of the Mike character and imparts some advice upon him. It was almost like an episode of Sliders itself. Before he finally broke into Hollywood, and a good few years after Can't Hardly Wait Peter Facinelli had a 9 episode arc in the series Six Feet Under.
Which brings me to Lauren Ambrose most famous for her role as Claire in Six Feet Under but before this and post Can't Hardly Wait she had a 5 episode arc in Party of Five which none other than Jennifer Love Hewitt. Also, Claire's love interest in Six Feet Under, Gabriel, played by Eric Balfour has a tiny part in Can't Hardly Wait. Lauren Ambrose is a favorite actress of mine and though I'm trying not to be bias, at 20 years of age and this was only her second movie, she is the most interesting to watch on screen and I would have been perfectly okay if this movie had revolved solely around her. She plays your typical cynical rocker type young woman who finds love in the most unlikely of places, with the embarrassing wigga wannabe rapper Kenny  played by Seth Green.
You can't really fault Seth Green in this movie either, though his character is excruciating to watch he pulls it off when you see the kinder, sweeter side of him, because of course every wannabe is just putting up a front in an attempt at popularity and it takes a love interest to show them the errors of their ways. Seth Green was at this stage already deep into his Hollywood career, having stared in Austin Powers and numerous tv shows, and after Can't Hardly Wait stared in Idle Hands. Though he has dropped off the radar a little of late he continues to voice the character of Chris Griffen in Family Guy and was quite popular on the tv series Buffy the Vampire Slayer. Speaking of which, Amber Benson who played Tara in Buffy makes a brief, albeit uncredited, appearance in Can't Hardly Wait. There's also about 5 or 6 other actors/actresses in the movie that ended up with bit parts in Buffy, including Eric Balfour and Nicole Bilderback who were actually both in  the movie Clueless too.
Anyone that's ever watched Buffy will probably be familiar with the exceptional Cruel Intentions staring Sarah Michelle Geller, and Selma Blair – who funnily enough has a small part in Can't Hardly Wait. As does Sean Patrick Thomas who played Selma Blair's (other?) love interest in Cruel Intentions. Sean Patrick Thomas plays a random jock friend of Mike, as does Branden Williams who also stared in The Sweetest Thing with Selma Blair. There's also a third random jock friend, played by Freddy Rodríguez who also stared along side Lauren Ambrose in Six Feet Under and also appeared as Carla's brother in Scrubs.
Speaking of Scrubs, Donald Faison who plays Turk in Scrubs has a small role in Can't Hardly Wait, and is in a band with a character played by  Breckin Meyer (who stars along side Seth Green in the tv show Robot Chicken) and they are both in the movie Clueless together. Donald Faison also had a 4 episode arc in the tv show Sabrina the Teenage Witch with Melissa Joan Hart who, you guessed it, is also in the movie Can't Hardly Wait. Another guest star from Sabrina who also stared in the movie was Joel Michaely whom also had a small part in an old favourite tv show of mine, the series Popular. As did the yummy Clea DuVall (who was actually also in Buffy). Two of the stars of the tv show Popular, Leslie Grossman and Sara Rue also have small parts in the movie.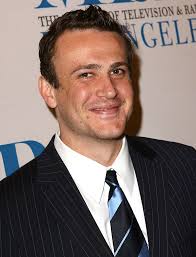 Perhaps the most surprising face I saw though was that of Jason Segel who has one line in the movie and it was pre Freaks and Geeks so he looks about 15. One of his co-stars from I Love You, Man – Jaime Pressly is also in Can't Hardly Wait.
This movie is worth watching just to sneak a peek at these actors/actresses at the beginning of their careers but overall Can't Hardly Wait is a display of either exceptionally bad/inexperienced acting or the actors employed just weren't arsed trying any harder, because the writers certainly weren't.
Despite all of this the majority of the stars of this movie, 11 years later, have had rather successful careers. Also, as you can see there's an interesting interconnectedness between them, perfect for a certain pub game you may or may not have suffered through recently. I guess it all might just highlight how in Hollywood it's "who you know" and I imagine there are quite a few other movies just like this one out there, there are certainly quite a few tv shows that almost everyone in Hollywod has guest starred in.